Leatherhead War Memorials: Gordon Hayter Proctor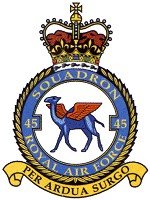 from the Leatherhead Advertiser, May 3 2012

Looking for pilot Proctor

I am attempting to trace any family or friends of a wartime RAF pilot named Gordon Hayter Proctor who came from Fetcham. His parents were Fanny Eliza and Frank B Proctor. He had a brother and sister named Stanley and Vera Redmond, who both passed away in 2003.
Gordon was forced to abandon [his] Spitfire, over Ireland in 1942. The aircraft crashed but he landed safely. He obtained membership of the Caterpillar Club for his successful bail-out.
Sadly, he was lost in an October 1944 recon flight in a Mosquito fighter bomber with 45 Squadron. He and his navigator failed to return from a mission. Their names are commemorated on the Singapore memorial. His name is also on the Leatherhead war memorial. Gordon was 30.
I would love to hear from any one who might have know Gordon or his family and if there might be a photo of him still in existence. I am creating online memorials for airmen such as Gordon to commemorate their service to their nations.
Dennis Burke
Tubbercurry
Co. Sligo
Ireland

CWGC information:
Rank: Flight Lieutenant
Service No: 60769
Date of Death: 03/10/1944
Age: 30
Regiment/Service: Royal Air Force Volunteer Reserve
45 Sqdn.
Panel Reference Column 431.
Memorial SINGAPORE MEMORIAL
Additional Information: Son of Mr. and Mrs. F. B. Proctor, of Fetcham, Surrey.
Links
Commonwealth War Graves Commission entry
Belligerent Aircraft Landings in Ireland 1939 - 1945

the website editor would like to add further information on this casualty
e.g. a photo of him and of any recollections within his family.

last updated 9 May 2012