LEATHERHEAD WAR MEMORIALS - WWI
Pte Albert Edward Armstrong
3rd Field Ambulance, Royal Army Medical Corps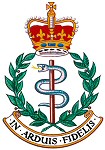 Taken, Not Given

Pte Albert E Armstrong
Royal Army Medical Corps
Calais
March 6 1916

Taken, Not Given, Liam Sumption, L&DLHS

Soldiers Who Died in the Great War ¹ states that Private Albert Edward Armstrong was born in Guildford and enlisted there.

The May 1915 issue of the Parish Magazine lists him as serving overseas. The July 1916 issue [erroneously] stated that he died on 3rd March 1916. His full Christian names were given as Albert Edward.

Sources
1. Soldiers who died in the Great War (RAMC), IWM

---

Further research

Private
ARMSTRONG, A E
Service Number 50860
Died 06/03/1916
Aged 27
3rd Field Ambulance, Royal Army Medical Corps
Son of George and Louisa Armstrong;
husband of Alice Kate Armstrong, of Rye Cottage, The Common, Ashtead, Surrey.
Buried at CALAIS SOUTHERN CEMETERY
Location: Pas de Calais, France
Cemetery/memorial reference: Plot B. Row 4. Grave 3.

The additional inscription is "SADLY MISSED YET WE KNOW HE IS AT REST GOD'S WILL HIS SORROWING WIFE"

The Army Records of his effects say that he died at Calais. The local press report (see below) says he died from pneumonia. The 30th, 35th and 38th General Hospitals, No.9 British Red Cross Hospital and No.10 Canadian Stationary Hospital were also stationed in the town, providing about 2,500 beds.


As well as being named on the Leatherhead Town War Memorial, he is also named:

in the Chapel of Remembrance in the Parish Church
on the Church Lads Memorial at All Saints
and in the Leatherhead RBL Roll of Honour.

His life

Albert Edward Armstrong was born in April 1888 in Wanborough, near Guildford, Surrey. His father was George Edward Armstrong, born 1850 in
Chievley, Berkshire, died 1910. He was an Agricultural Labourer.


His mother was Louisa Gunner, born 1855, Normandy, Surrey, died 1927. They were married on 24 August 1872 at St Mary's, Worplesdon, Surrey.


Albert's siblings were Florence May (1889–1960), Edith Maria (1891–1967), Frances Mary (1893–1985), and Alexander James (1897–1983, born at Henley Park, Ash, Surrey).

In the 1901 Census the family were at Bath Cottages, Warlingham, Surrey.


On 28 November 1908 Albert, a Labourer resident in Leatherhead, age given as 25, married Alice Kate Sharp, age 31, a spinster resident in Ashtead. Her father George Sharp was a Labourer. Alice (or Kate as she was later recorded) died in 1973.


In the 1911 Census Albert and Kate were recorded at 3 Kaiapoi Cottages, Kingston Road, Leatherhead. He was a General Labourer for the Urban Council.

Dorking and Leatherhead Advertiser
Saturday 18 March 1916

SURREY AND THE WAR.
KILLED BY A SHELL.
Information was received in Leatherhead on Monday that Pte. W. Robinson, of the 7th East Surrey Regt., son Mr. and Mrs. J. Robinson, The Crescent, Leatherhead, had been killed a few days previously in France, by a German shell. With several other young men of Leatherhead. Pte. Robinson joined the East Surrey Regt. soon after the outbreak of the war, and had seen a great deal of fighting in France, where he had been for nearly a twelvemonth when met his death.

Pte. Robinson had two brothers also serving in France. Pte. F. Robinson being in the Army Service Corps, and Pte. P. Robinson being in the R.A.M.C.
Dorking and Leatherhead Advertiser
Saturday 30 December 1916

ROLL OF HONOUR. BRAVE SURREY MEN FALLEN IN THE WAR.
LEATHERHEAD AND DISTRICT
MARCH.
ARMSTRONG, Pte. Albert E., R.A.M.C.. died from pneumonia, lived at King's Lea, Leatherhead.
Links

RAMC - see links page on main LWM website

the website editor would like to add further information on this casualty
e.g. a photo of him, his headstone
and of any recollections within his family

updated 14 Nov 2010 CWGC links updated 7 Nov 17: last update 21 Nov 20