Therfield Alumni

who, where, when?
Photos are emerging from school files - it'd be nice to be able to identify them. Contributions by email to the editor please! As appropriate please identify who, tutor group or equivalent, where and when (mm/yy).
This page may take some time to load as more images are added. Last update 1 Jul 2005.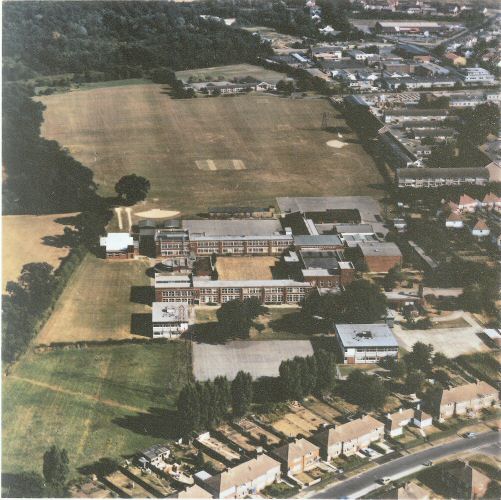 1. Post B&Q and pre-Tesco, but when?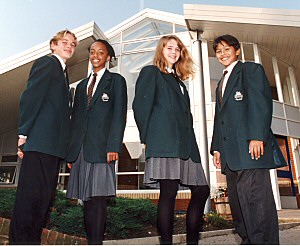 2. New Science Block: 1994?: L-R: Christopher Smith - Michelle Gibbs - 3 - 4
IDs supplied by: Vicky Sutherland (2001)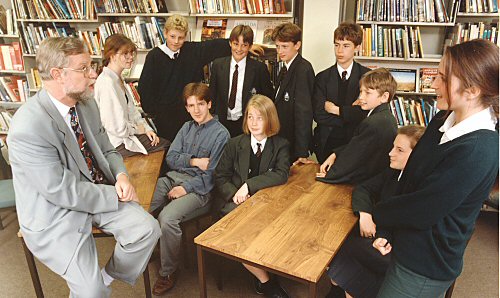 3. Mr Reddin, Resource Centre: date 93-95?
L-R: front: TR - Thomas Hannen - 3 - 4 - 5
back: Sally Booth - Lee Spires - 3 - 4 - 5
IDs supplied by: Gail Bennie (1989-95), Ben Barden 96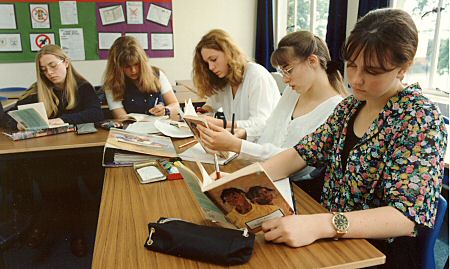 4. Group reading
L-R: Laura Adams, Laura Nicoll, Rebecca Witts, Sarah Lucas
and Vicky Foster in A Level English (1994)
IDs from Gail Bennie (1989-95), Ben Barden 96